Relations with Employees
The DOWA group aims at being a company that can survive in business on a global basis and continuing to be a valued group of human resources with recognized talents. We set up the following goals for human resources and organizations in our Mid-term Plan V.

Employment
The DOWA group tries to maintain an appropriate number of employees, considering the present status of employees and our growth plan. As of March 31, 2013 we have total 5,315 employees, of which 88% (4,404) are male and 12% (593) are female. The number of temporary workers including contract employees, non-regular staff and dispatched workers is 1,455.
[ Employment status in Japan ]
Fiscal year

Classification

2010
2011
2012
Male
Female
Male
Female
Male
Female
Regular
employees
in Japan
Director
127
1
123
1
124
0
Manager
670
8
681
8
707
8
Ordinary employees
2,698
291
2,699
288
2,727
294
Non-regular
employees
in Japan
Dispatched employees
454
432
318
Part-time workers,
temporary workers
and seasonal workers
741
270
826
265
846
291
Total
5,260
5,323
5,315
[ Numbero. of employees per region ]
Fiscal year

Region

2010
2011
2012
Japan
5,260
5,323
5,315
Other Asian countries
1,115
1,325
2,510
Europe
1
4
16
North America
67
78
92
Central & South America
3
3
1
Total
6,446
6,733
7,934
Fair Evaluation and Treatment of Human Resources
The DOWA group strives to evaluate and treat our employees in a fair manner and make use of the evaluation system in fostering our employees under the following policies.
| | |
| --- | --- |
| Both an evaluator and an employee to be evaluated should deepen understanding of the evaluation system and the criteria and make best use of the system in evaluating and fostering employee development. | For those purposes, we held the training session to set up goals and a total of approximately 500 employees participated. We also conduct a survey on our human resource system every year to understand how employees think about the system and make best use of it for identifying problems and improving operations. |
| Employees should understand the skills and capabilities required for each rank and try to accomplish the required job, conduct accordingly and improve skills required for their own rank. | We put the Career Matching System in place as part of our career support activities for our employees. Qualified employees can apply for in-house job opportunities directly without going through their supervisors or their own department. In 2011 one employee used this system. |
Development and Utilization of Human Resources
The DOWA group aims at developing professionals who can play an important role in global markets and establishing a corporate culture to foster and develop human resources. In this effort, we endeavor to educate employees in each workplace continuously, promote measures to enhance On-The-Job Training (OJT) programs for young employees and offer opportunities for practical experience and different job experiences (planned personnel reshuffling) to our employees.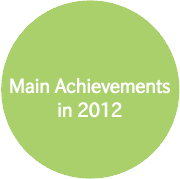 Business Leader (New)
Training to foster business leaders (16 for the period of over half a year)
Manager (Continued)
Training for new managers (Approximately 30) and coaching training (Approximately 40 for the period of approximately four months)
Mid-Career (New)
Proactive (Role recognition) training for newly promoted employees to Grade 5 (Approximately 50 for the period of approximately half a year)
Employees up to the third year of employment (Continued)
I – IV follow-up training and enhanced OJT (Approximately 130)
Global (New and Continued)
English presentation (40), language training (50) and intensive training before being dispatched (12)
Female career (Continued)
Basic career training (26)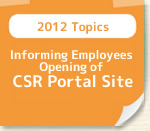 The DOWA group provides CSR information to employees, the important stakeholders of the group, by delivering CSR report, offering CSR education to newly recruited and through newsletters of the group in order to raise awareness of employees on CSR.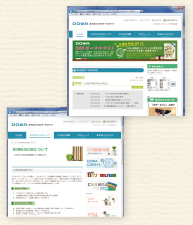 We opened the CSR portal site in 2011 for employees to deepen understanding of our CSR efforts and started the operation officially in April 2012.
Basic knowledge on CSR, reports on CSR efforts of each office and business establishment, news in Japan and other countries, explanation of topics relevant to the DOWA group and blogs by employees are posted in this portal site as a Web version of the CSR newsletters of the group. We would like to use this portal site as a bilateral communication tool by improving contents and using questionnaire forms.