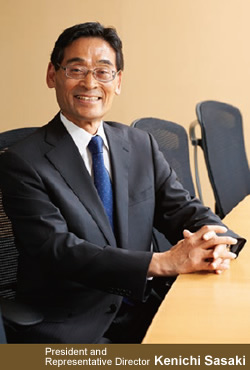 DOWA ECO-SYSTEM is deploying the core business of waste disposal, metal recycling and soil remediation not only in Japan but also in Asian countries, by further improving its unique environmental technologies and accumulating know-how to balance environmental and economic rationales.
We started incineration of the disaster wreckage as part of the Earthquake reconstruction in Southern Sanriku and Kesennuma last year. We also started wet type metal recycling in Singapore. We will further promote overseas deployment of our core business (Waste disposal, metal recycling and soil remediation), low temperature PCB treatment and utilization of green energy, aimed at expanding our role in environmental improvement.
In those environmental and recycling businesses, the driving concepts of "Safety," "Secure and Proper Treatment," and "Coexistence with Local Communities" are indispensable. We are promoting the same type of activities as those with PPLi that is introduced on this page both in Japan and abroad.
We will continue to foster human resources to resolve environmental issues from a diversity of viewpoints while capitalizing on our advanced technologies and know-how to contribute to environmental improvement in Asia as the top environmental company in the region.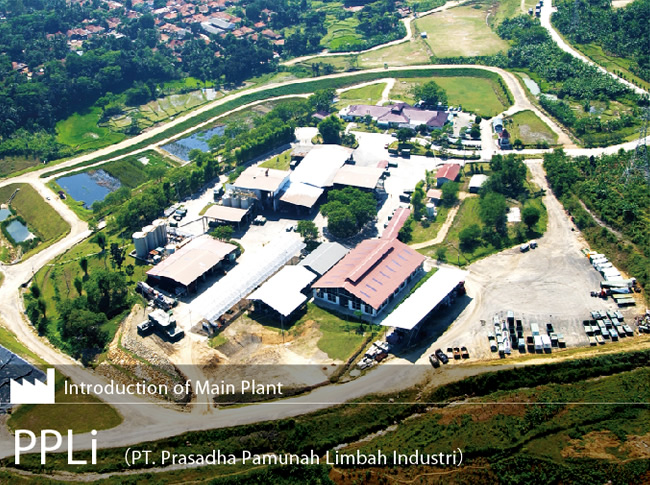 Address: JI. Raya-Narogong Desa Nambo PO Box 18-Cileungsi, Bogor 16820 Indonesia
Number of Employees: 600 (as of March 31, 2013)
The Only Treatment Facility of Hazardous Substances in Indonesia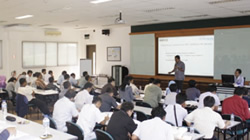 PPLi is a waste disposal company that was founded in 1994 financed jointly with Indonesian Government. It joined DOWA ECO-SYSTEM as a member of MAEH (Modern Asia Environmental Holdings) group. The company, located in Cileungsi, Bogor, about 50 km south of the capital city of Jakarta has the permit to treat hazardous substances. PPLi can handle the entire integrated process from transportation to treatment and final disposal of those substances. It also cares for natural environment and actively promoting coexistence with local communities.
PPLi places top priority on environment in the business management because it is Indonesia's only integrated hazardous substance treatment facility. It is committed to complying with environmental laws and fostering human resources in the fields of waste disposal and environment. Its training center offers educational programs for its employees and also lectures and seminars on proper treatment for local governments and waste disposal companies. PPLi is engaged in a wide range of activities to improve the technology level of waste disposal in Indonesia and raise awareness of proper    waste disposal there.
Reliable Waste Disposal
Clients of PPLi are mainly Japanese and European resource-related companies that demand the global standard of quality control in their waste disposal. The most important role of the company is to provide our customers with reliable waste disposal through safe operation and to build an environmentally controlled system.
It is important in waste disposal to transport waste from customers to treatment facilities in a safe and proper manner, select proper treatment methods and then dispose of the waste absolutely correctly in controlled facilities. For this, PPLi has procured its own vehicles and containers, controls operation plans by constantly checking their routes via GPS systems equipped onboard and they give proper feedback to its customers.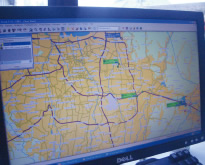 It also has a laboratory (for analysis) that is certified as an official institution by in government inside its premises.  Analysis per incoming lot of waste coming from customers allows it to select the most suitable disposal method. The laboratory also conducts environmental measurement and analysis of water quality inside the plant to ensure proper treatment is done.

Technical & Laboratory Manager in charge of analysis


Mr. Elpido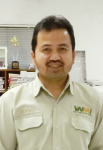 The laboratory is one of the most important functions in PPLi. We analyze physical properties and behaviors of waste, decide a proper and safe way of disposal and secure safety by complying with laws. The issue at hand is how to promote 3R's when selecting the disposal method. Fortunately PPLi has enough employees who are familiar with chemistry and the processes of manufacturing plants and I believe we are progressing toward implementation.
Coexistence with Local Communities
PPLi has personnel who are dedicated to day-to-day communication with local people. PPLi gathers information on local needs through face-to-face communication and is engaged in a wide range of social developments, including support for education, health, sports culture and social infrastructure. Among other activities, PPLi is actively fostering the next generation of Indonesians by focusing on raising the educational level of local children, including a scholarship system, receiving students on internship and dispatching teachers to elementary schools. It believes that accumulation of such educational support will lead to self-help in the local communities.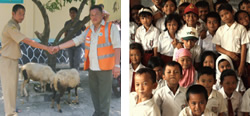 It started support for local small-scale businesses that are engaged in agriculture or cultivation by providing the micro-credit to help the self-sustainability of local communities and to create jobs. PPLi aims at developing self-sustainable programs for all local people in the future in partnership with local communities.

Community Relations Manager in charge of local community


Mr. Ahmad Miftah Farid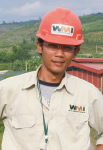 It is very important to communicate with local people when conducting the business of industrial waste disposal It is a tough job that requires patience. We offer support to local businesses from a wide perspective including management, safety and environment in addition to just financial needs. Of course, our plan does not always work as planned, but I believe it is important to continue patiently.

People in Indonesia are enthusiastic about sports. PPLi has many teams consisting of employees, such as badminton, soccer and bicycling. In-house tournaments are held. In 2012 a marathon race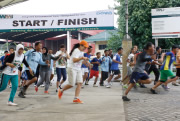 was held using its broad premises covering 53 ha and 50 or more employees participated in it. It is used as an opportunity to promote health of employees through sports and to get to know each other through fun events.