Relations with Customers
Together with Customers
The DOWA Group is committed to the realization of a better society through our products and services and endeavors to make good relationship with our customers.
Sending Out Information
The DOWA group strives to send out information related to the environment and social contribution, through our website, exhibitions and seminars.
We are committed to strengthening communication with our customers by engaging in various activities to send out information, including exhibitions and events in and outside Japan, holding seminars and making presentations at symposiums.
Exhibitions offer us an opportunity to communicate with our customers and gather opinions directly from them. In connection with our global business deployment, we have more opportunities to send out information by actively participating in international exhibitions.
Working Together with Shareholders and Investors
The DOWA group recognizes that explaining corporate and business management information to our stakeholders including shareholders and investors is one of the important points in terms of our corporate governance and we are committed to timely and proper disclosure of the information.
Our management holds results briefings on quarterly results. We also offer opportunities to communicate with both Japanese and international investors directly on our business information. We try to make proper and highly transparent disclosure of information, by publishing our annual report and IR reports in Japanese, English and Chinese.
Communication with Shareholders and Investors
Together with Customers
The DOWA Group is committed to sustainable development with our customers through fair and honest purchasing. We also try to build a supply chain management system that considers environmental and social issues, based on our procurement policy according to five principles of: openness, fairness, compliance, environmentally-friendliness and mutual trust.
We also offer educational opportunities on environment and safety and emergency drills to our customers to improve environmental conservation activities throughout our supply chains.
Procurement policy
http://www.dowa.co.jp/jp/about_dowa/chotatsuhoshin.html (Japanese only)
Response to Conflict Metals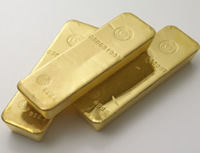 The Dodd-Frank Act was enacted in July 2010 in U.S.A. This is a law to reform financial regulations. The act requires listed companies to report to the U.S. Securities and Exchange Commission on the use of conflict minerals produced in the Republic of Congo and adjoining countries in their products. The conflict metals refers to tantalum, tin, gold, tungsten and other minerals designated by the Secretary of State in the Act, aimed at cutting off the financial sources to the armed groups in the Republic of Congo.
The DOWA group set forth the basic policy as follows and is actively informing all employees of the policy in order to carry out our social responsibilities in purchasing so that our customers can utilize our metal materials without any concern.
DOWA METALS & MINING accepted the audit of Gold Conflict-Free Smelter program by EICC-GeSI and obtained the certificate in October 2012.
EICC: Electronic Industry Citizenship Coalition
GeSI: Global e-Sustainability Initiative

Procurement policy of conflict minerals
http://www.dowa-csr.jp/en/csr/procurement_policies.html