Relationship with Employees
Comment from Junior Staff who has worked less than three years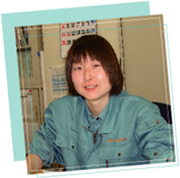 Eri Kobayashi
Planning division, Eco-System Recycling
When I started working, I strongly felt that the company allowed me to work at my discretion. Although I was assigned to the technology department, I endeavor to try anything from health and safety to environment, in addition to technical tests. When I ask questions to senior staff, they are willing to help me without dismissing me as just an inexperienced employee. There are many experts in each business organization of the DOWA group. I believe that our company will excel in technological capabilities more in the future by increasing opportunities for technological exchanges among experts beyond the boundary of each organization.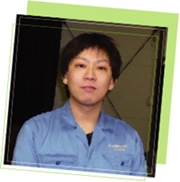 Keita Ogawa
Production Control Division, Kosaka Smelting and Refining
Our company, Kosaka Smelting and Refining, addresses technical improvements on efficient and diversified collection of valuable metal from recycled materials. These improvements include reduction materials needed and energy usage, and it's very important for reducing environmental loads. This made me to start thinking on how improving the level of our work and business activities of the entire group will contribute to society.
Our goal is to be a recycling company that can correspond to changes of external forces such as the market for recycled materials.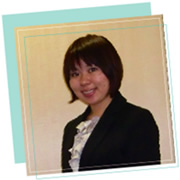 Kaname Hashida
Semiconductor Business Department, DOWA Electronics
It's already been three years since I started working at DOWA. I spend such productive days here. Time flies like an arrow. First I was assigned as an accountant at Okayama and since then I've been in charge of international sales in the Semiconductor Department. I feel working at DOWA means that I have to complete my duty for any field that I am going to develop, whether I'm young or not. I am going to work hard to make DOWA a company with strong presence in the competitive LED global market, leveraging on DOWA's unique, proprietary products and systematic sales power.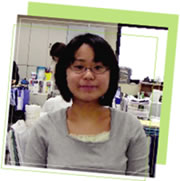 Naomi Hirose
Plating Division, DOWA Metaltech Co., Ltd.
DOWA is the company dealing with a wide variety of metals. I'm engaged in plating process for metals at the Nagoya sales office. In the same office there are different divisions, for example, a division that deals with pealing off plating from metal surfaces for collection and another one that deals with purification of the soil containing harmful substances such as heavy metals.
In the future I want to further boost our cycle of producing, manufacturing and recovering of metals across the entire group and ideally I hope to make this cycle expand all over the world.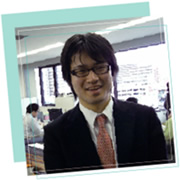 Shinsuke Nishioka
Overseas Business Promotion Office, DOWA Thermotech Co., Ltd
When I started working, I noticed that DOWA assigns a lot of jobs even to new employees like myself. When I was assigned to the Shiga plant, I was able to participate in "Kaizen" activities (field improvement campaign) even though I was just a new comer there. Although I was not able to make visible improvement there at that time, I learned how workers at the forefront see the operation.
I'm now working at the Overseas Business Promotion Office. I went on a business trip to Thailand last year and gained a direct experience from the production site. I really feel that I can gain many different experiences at DOWA. In the future I want to go into global markets more often, to make DOWA a world brand.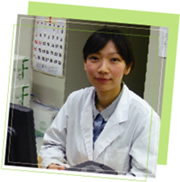 Satoko Sugawara
TC Quality Assurance Division, Kanto Technology Center
DOWA gives junior staff many challenging assignments, so I'm satisfied with my work. Seeing me working hard, my managers and colleagues advise and encourage me. I feel that DOWA is a friendly, collaborative company. Now I am engaged in analyzing the surfaces of final and in-process products requested by various departments in the group. I'm surprised to learn that the DOWA has so many business projects.
We aim at improving these technologies and skills to make our company the industry leader. In order to do so, I'll do my best to respond quickly to any requests from the departments within the group.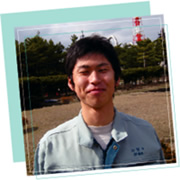 Atsushi Ito
DOWA Management Service Co., Ltd.
When I joined the company, I realized that DOWA took part in many local events and people in the region were interested in the company. At the event in Akita, many people were interested in resource-recycling projects and our display of gold bars, and I was very impressed with DOWA's social activities. I want DOWA to continue social activities with local communities and use DOWA's advanced technologies and cutting-edge business activities to be a company that can build an, "earth-friendly and dream society." I'll do my best to make DOWA a company where each employee can create cutting-edge technologies and meet challenges to contribute to the betterment of society.