Environmental Management
The DOWA Group understands that its business activities impact the environment, and we are working throughout the entire Group to implement initiatives for the environment and society through our core businesses and by positioning the reduction of the environmental impact of our business activities as an important management issue.
Environmental Basic Policy
We have adopted a basic environmental policy: The DOWA Group aims to contribute to the creation of a healthy and comfortable global environment through our business activities to enable us to preserve this environment for the next generation.
Environmental Management System
The DOWA Group's environmental management activities are conducted by the Environment & Safety Department, which works with the planning office at each operating company in charge of environmental conservation activities. DOWA Holdings coordinates these operating companies and the oversees environmental management and compliance of the entire Group.
Environmental Management System Chart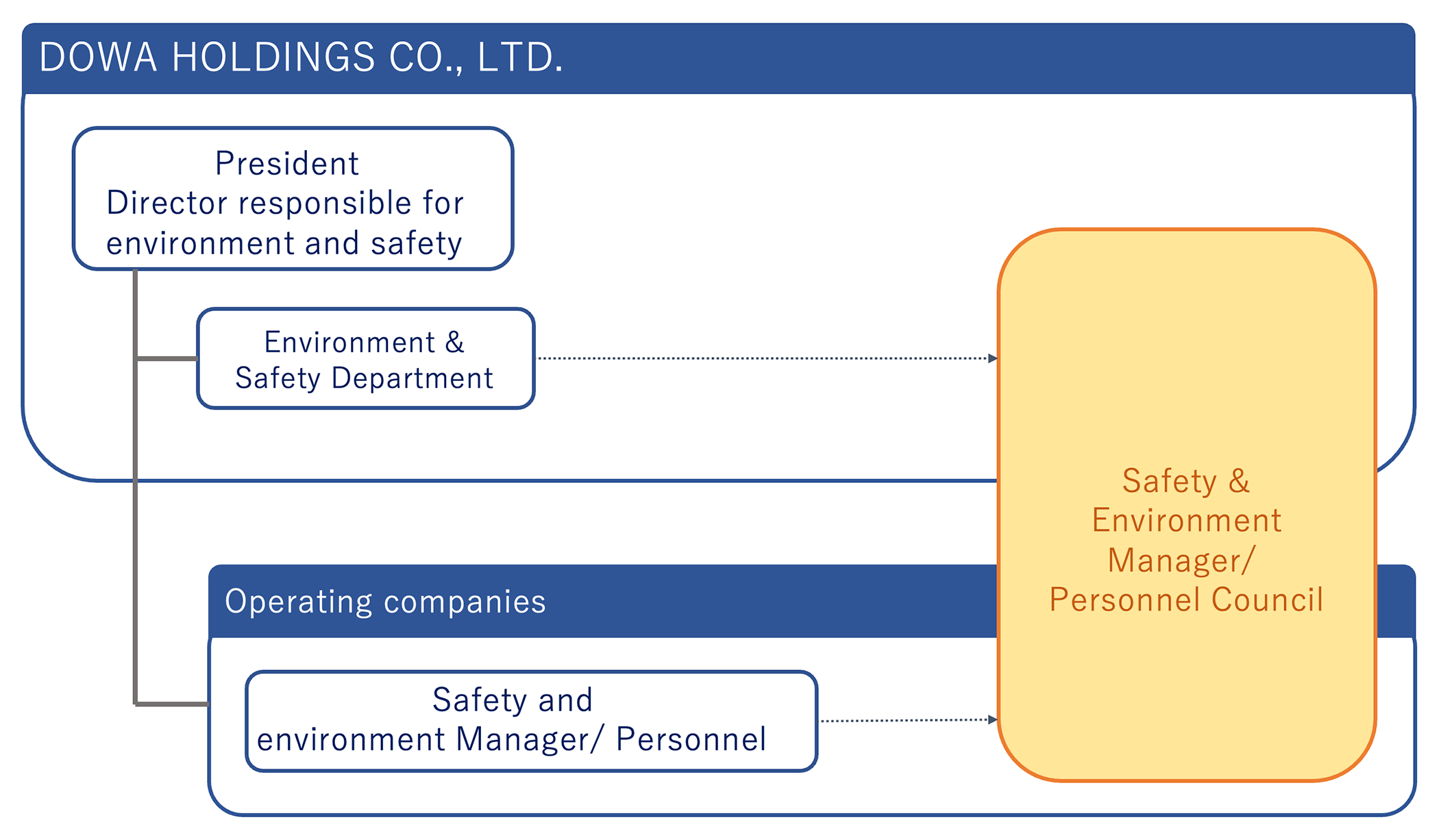 Obtained Environmental Management System
Major production bases in japan and overseas business locations have acquired ISO 14001 certification. To ensure that environmental management is conducted in a proper manner, we also conduct regular internal and external audits supplemented with training courses for internal auditors.