Sustainability Management
The DOWA Group believes that contributing to the realization of a sustainable society through socially and environmentally conscious business operations to be a mission of great significance. For the Group to continue to respond to social demands, we established our vision (our goal in 2030) based on medium- to long-term perspectives, aiming to achieve our mission, the reason for the existence of the DOWA Group: to contribute to creating an affluent, recycling-oriented society through our business activities worldwide.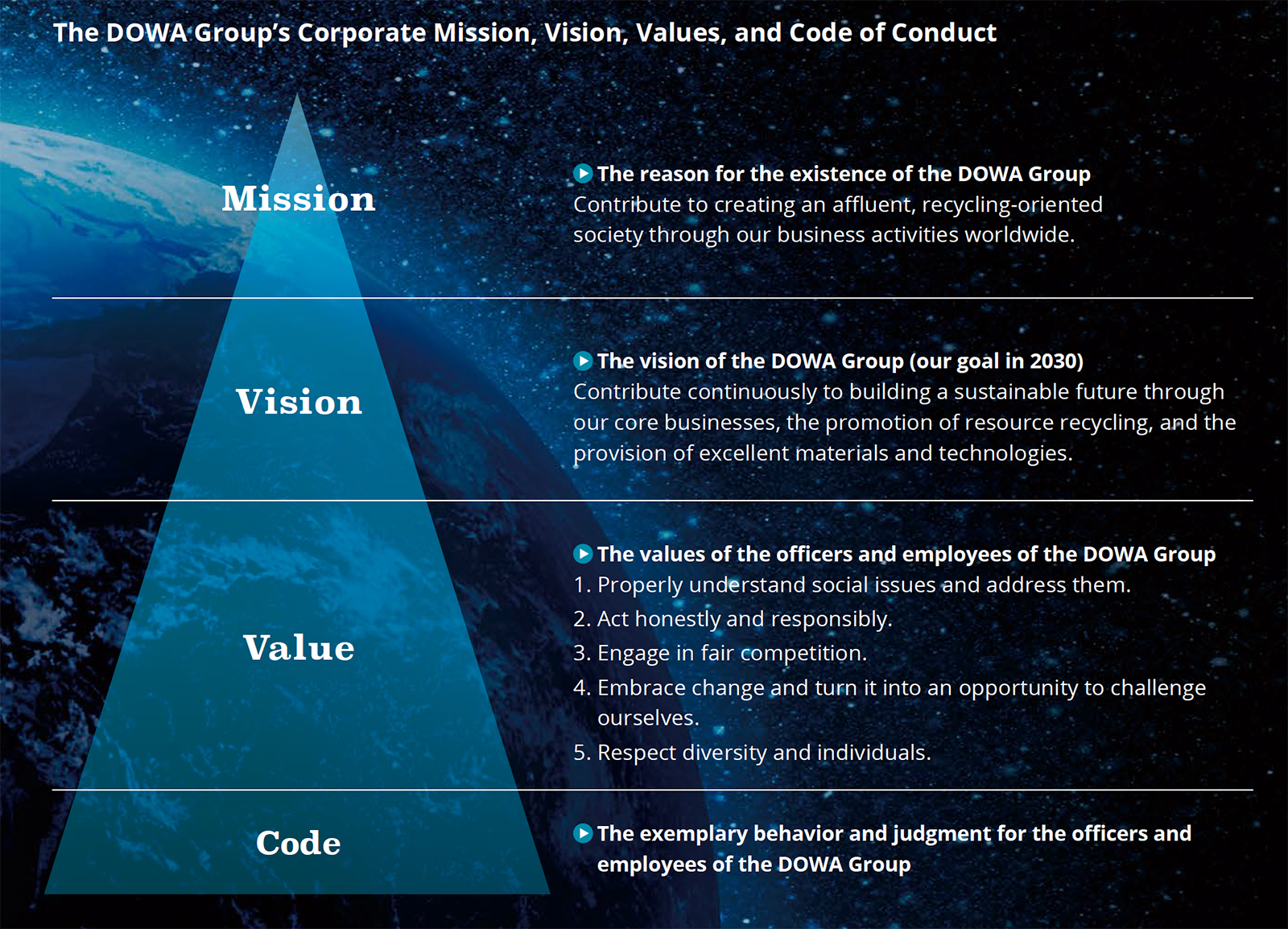 Sustainability Promotion Framework
The DOWA Group established a Sustainability Committee, chaired by the president, and a Sustainability Subcommittee, chaired by the Director of the Corporate Strategy Dept. and under the Sustainability Committee, to promote sustainability initiatives across the Group based on our mission and our Sustainability Basic Policy.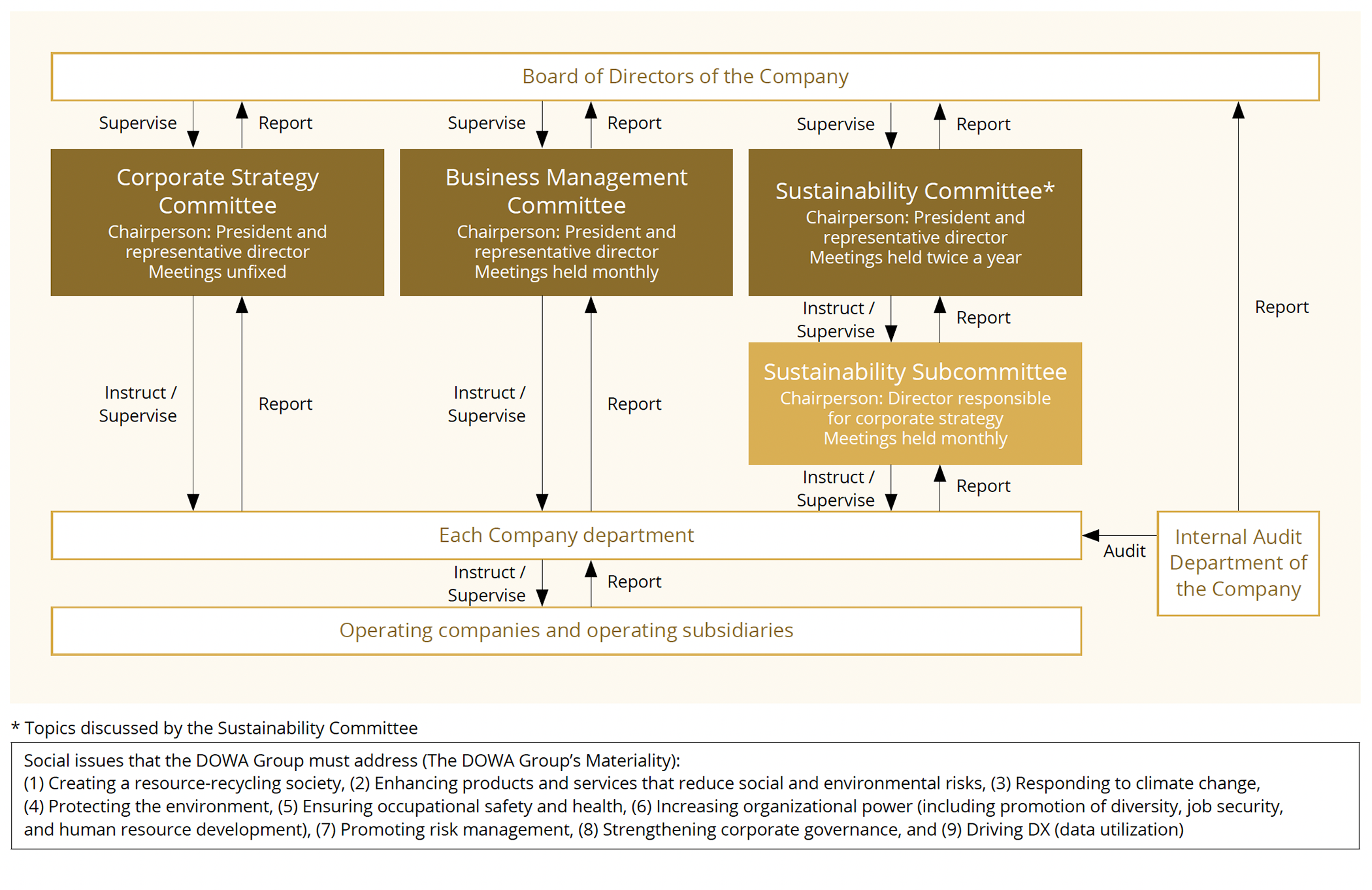 Sustainability Related Policy
The DOWA Group established the Sustainability Basic Policy with the goal of improving sustainable growth and corporate value. We also established a sustainability policy system with this Sustainability Basic Policy at the top and have clarified our direction in each field of sustainability, leading to the realization of our mission and vision.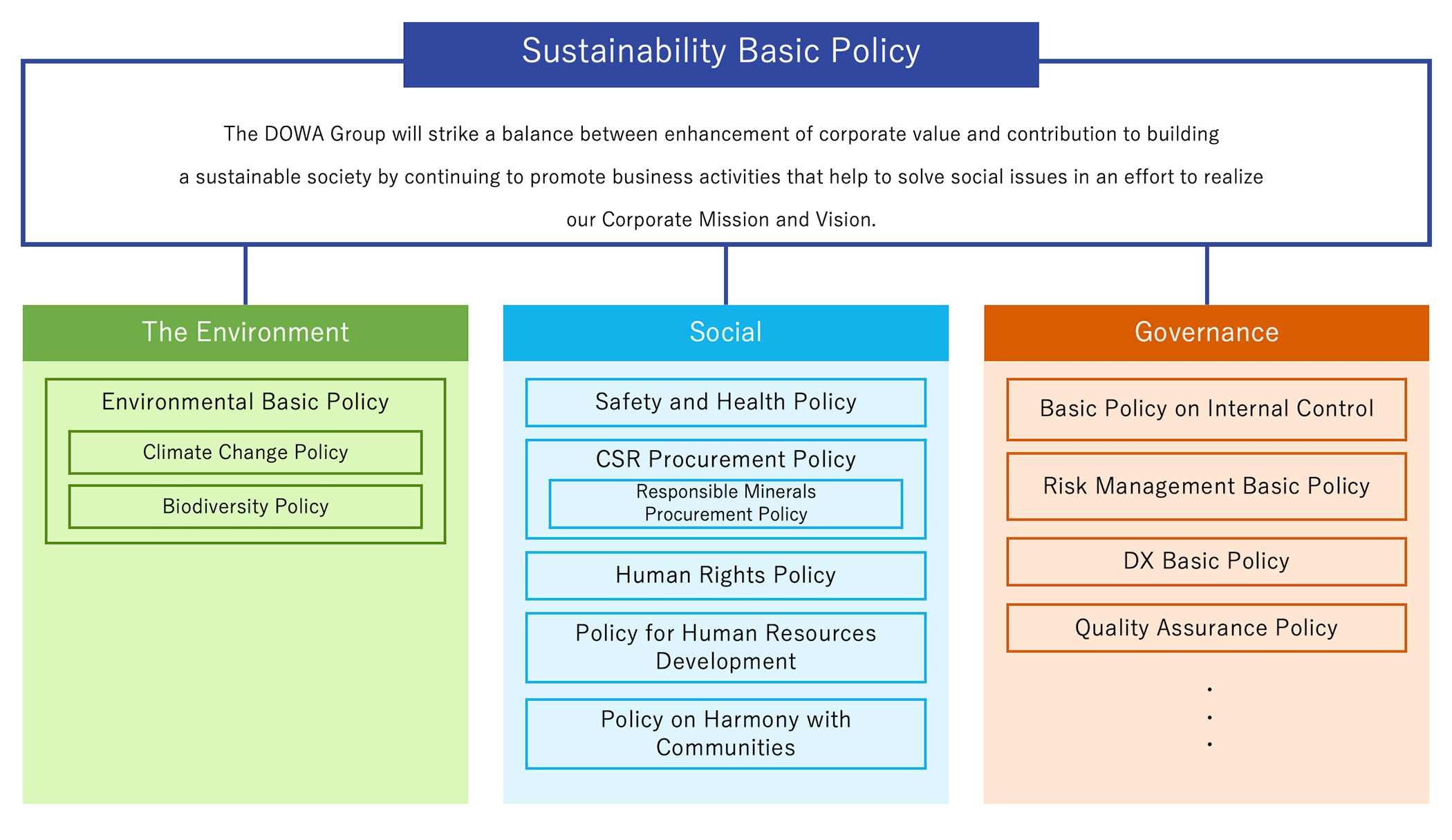 Materiality
To achieve sustainable growth and maximize our corporate value, we will implement capital measures with an appropriate balance between growth investments, the maintenance of a sound financial foundation, and an increase in shareholder returns while remaining mindful of the business environment and future risks. Under Midterm Plan 2024, we will focus on the following items.
Social Issues That the DOWA Group Must Address (The DOWA Group's Materiality) and SDGs(*)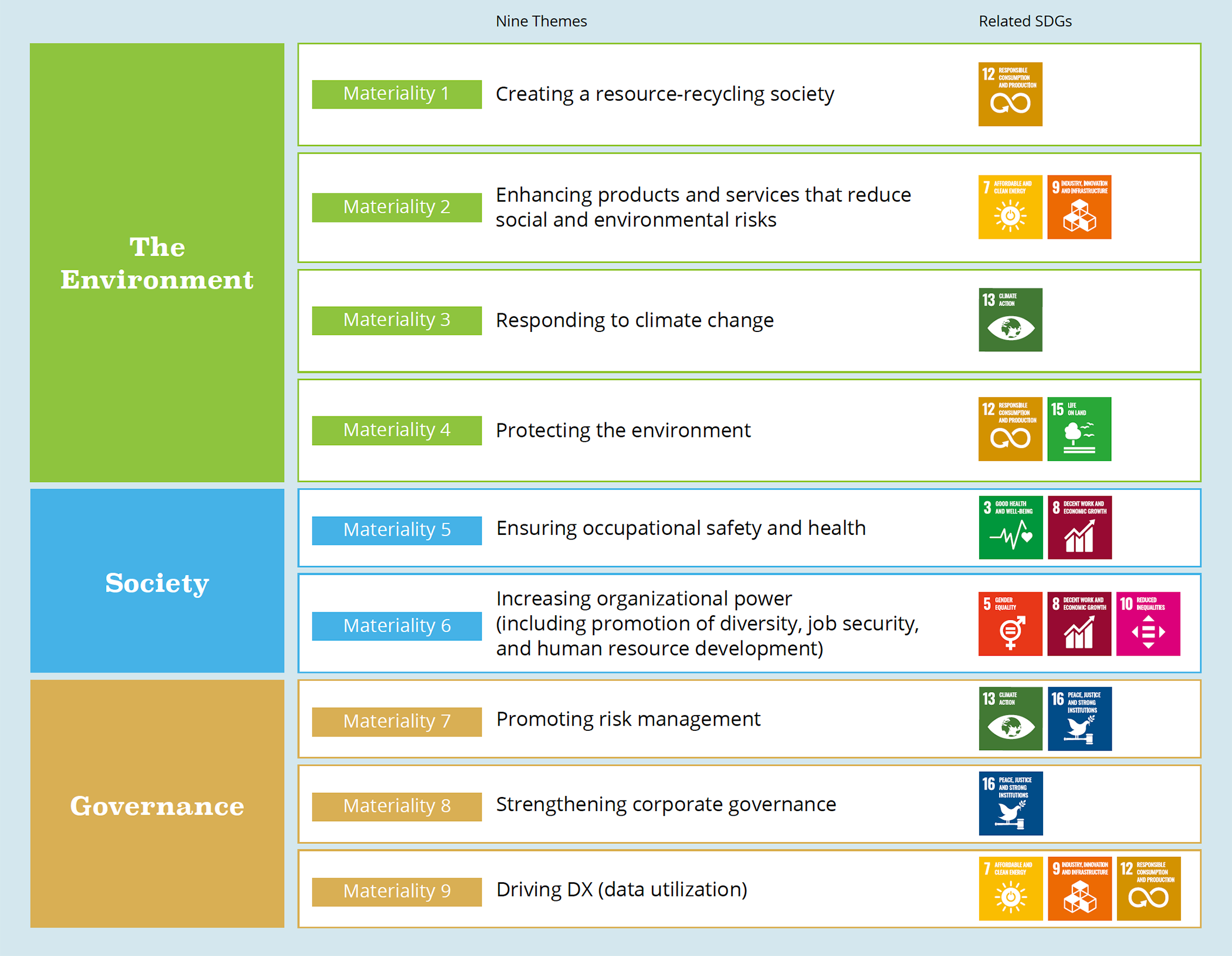 (*)SDGs that are closely related to measures in Midterm Plan 2024