Materiality
When formulating Midterm Plan 2024, we identified the DOWA Group's Materiality, a series of social issues the Group must address. These issues were selected based on the business environment, specifically the opportunities and risks leading up to 2030, as well as stakeholder expectations and needs.
Materiality Identification Process
The DOWA Group identified materiality (material issues) in FY 2010 and, accordingly, promoted sustainability activities Group-wide to address these issues.
On the other hand, social and business conditions surrounding both companies and individuals have changed considerably since that time. Now, companies are required to connect their corporate activities directly to the resolution of social issues and the realization of a sustainable society, and the importance of doing so is increasing with each passing day.
Against this backdrop, the Group redefined its materiality in FY 2021.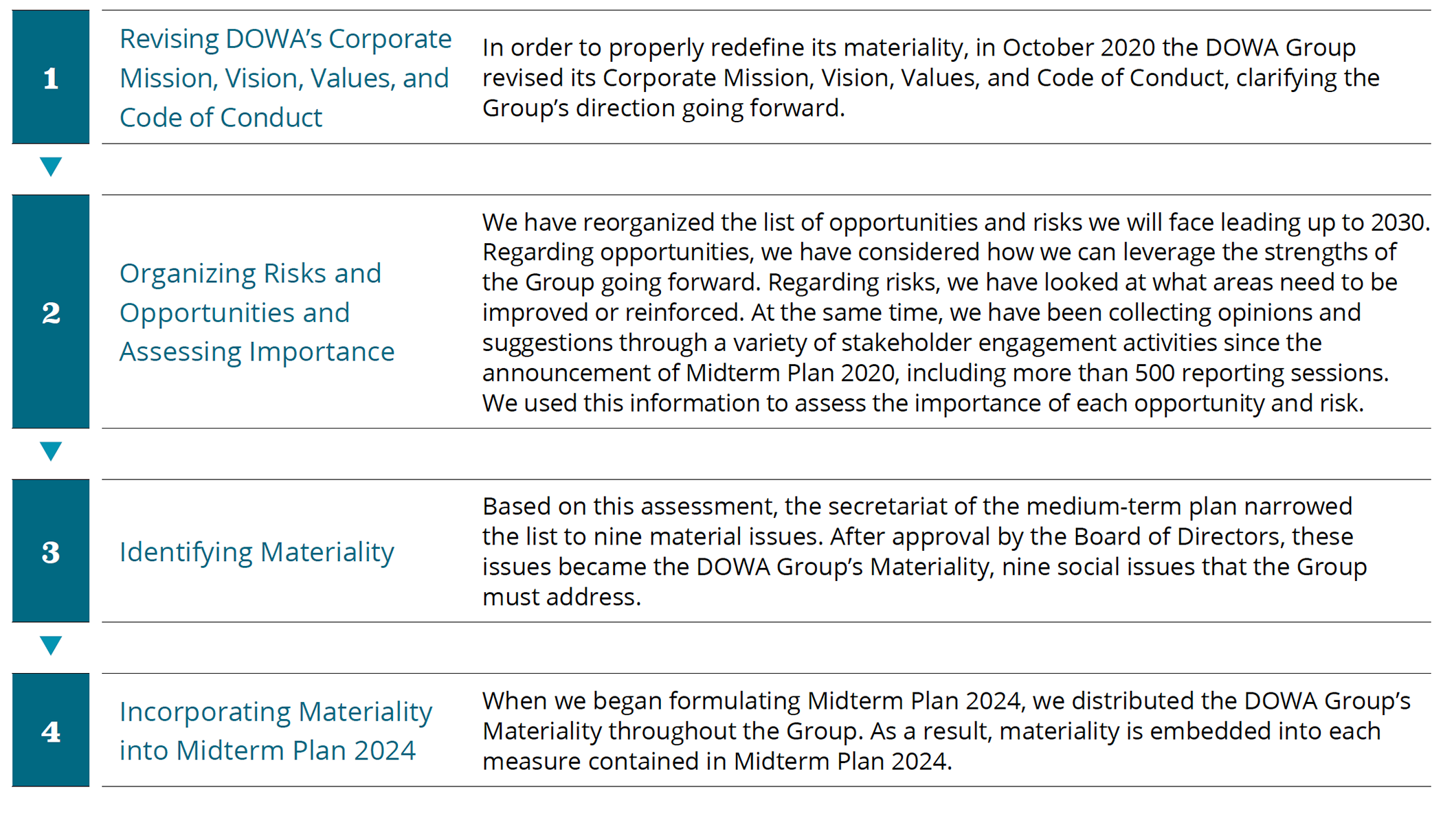 Social Issues That the DOWA Group Must Address (The DOWA Group's Materiality) and SDGs(*)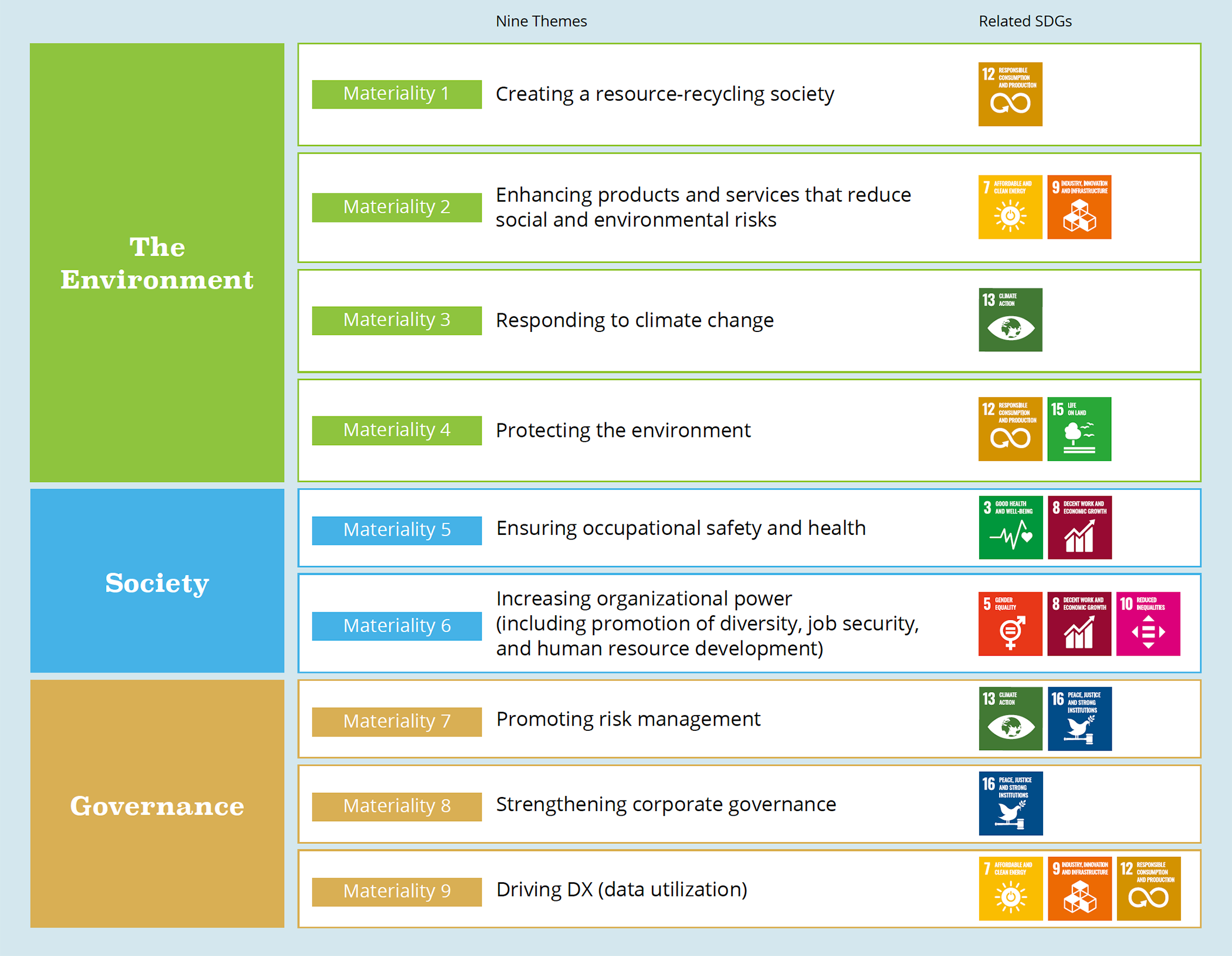 (*)SDGs that are closely related to measures in Midterm Plan 2024