Sustainability Promotion Framework
The DOWA Group established a Sustainability Committee, chaired by the president, and a Sustainability Subcommittee, chaired by the Director of the Corporate Strategy Dept. and under the Sustainability Committee, to promote sustainability initiatives across the Group based on our mission and our Sustainability Basic Policy.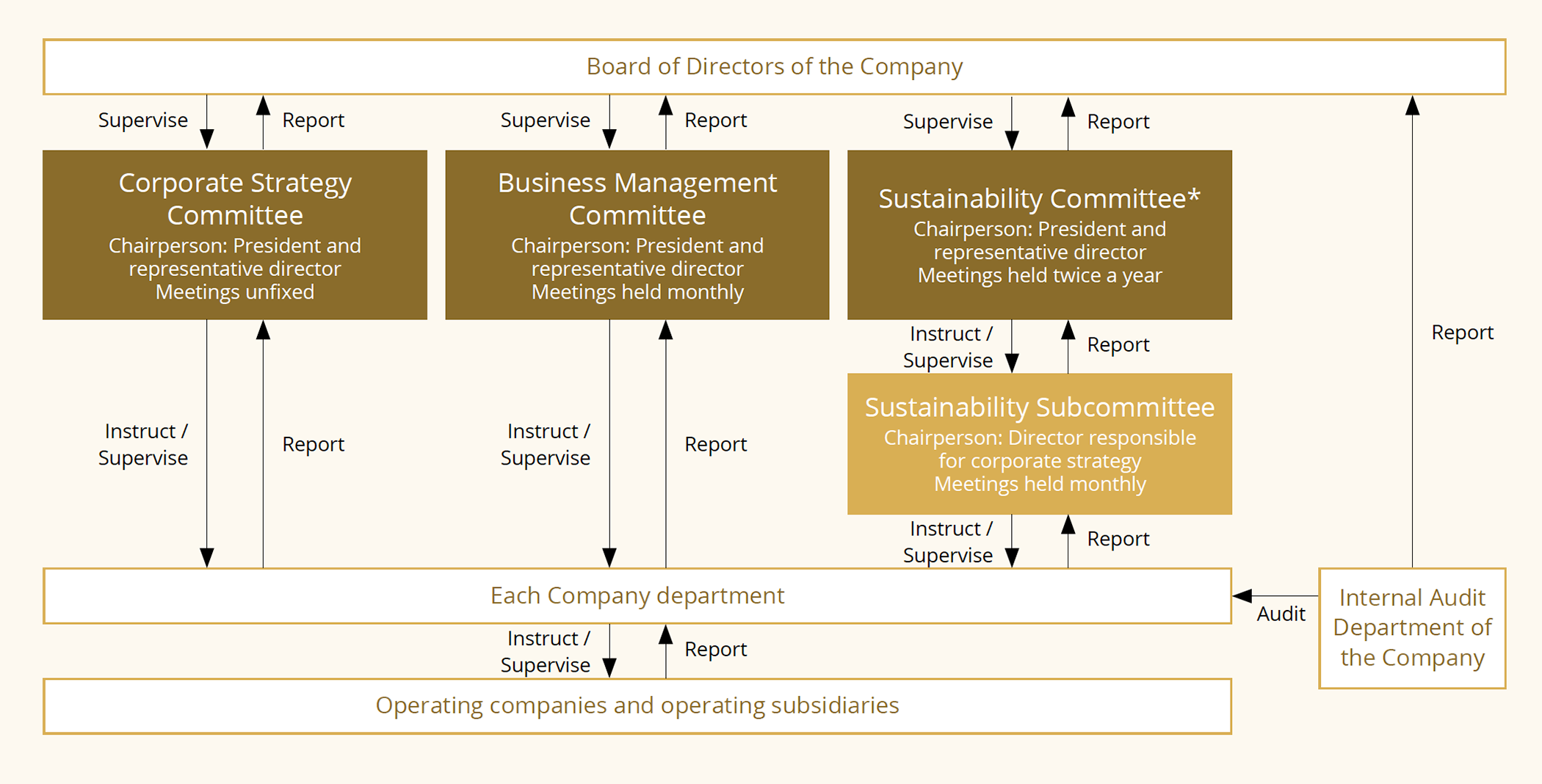 Sustainability Committee
The Sustainability Committee holds discussions regarding policies and measures concerning climate change and other sustainability related issues while also tracking the progress of these measures. Important matters are reported to the Board of Directors, and are subject to regular supervision.
Topics discussed by the Sustainability Committee
Creating a resource-recycling society, Enhancing products and services that reduce social and environmental risks, Responding to climate change, Protecting the environment, Ensuring occupational safety and health, Increasing organizational power (including promotion of diversity, job security, and human resource development), Promoting risk management, Strengthening corporate governance, Driving DX (data utilization) and other issues related to sustainability.
Sustainability Subcommittee
The Sustainability Subcommittee is chaired by the Director of the Corporate Strategy Dept. and is made up of various HD department heads and the director of the Corporate Planning Office, creating a system to promote initiatives across the Group through cooperation with related departments. This subcommittee meets monthly to examine policies and countermeasures and check on the progress of initiatives related to the nine themes of the Group's materiality. Important matters are reported to the Sustainability Committee, allowing for discussion.